Vision of Spinoza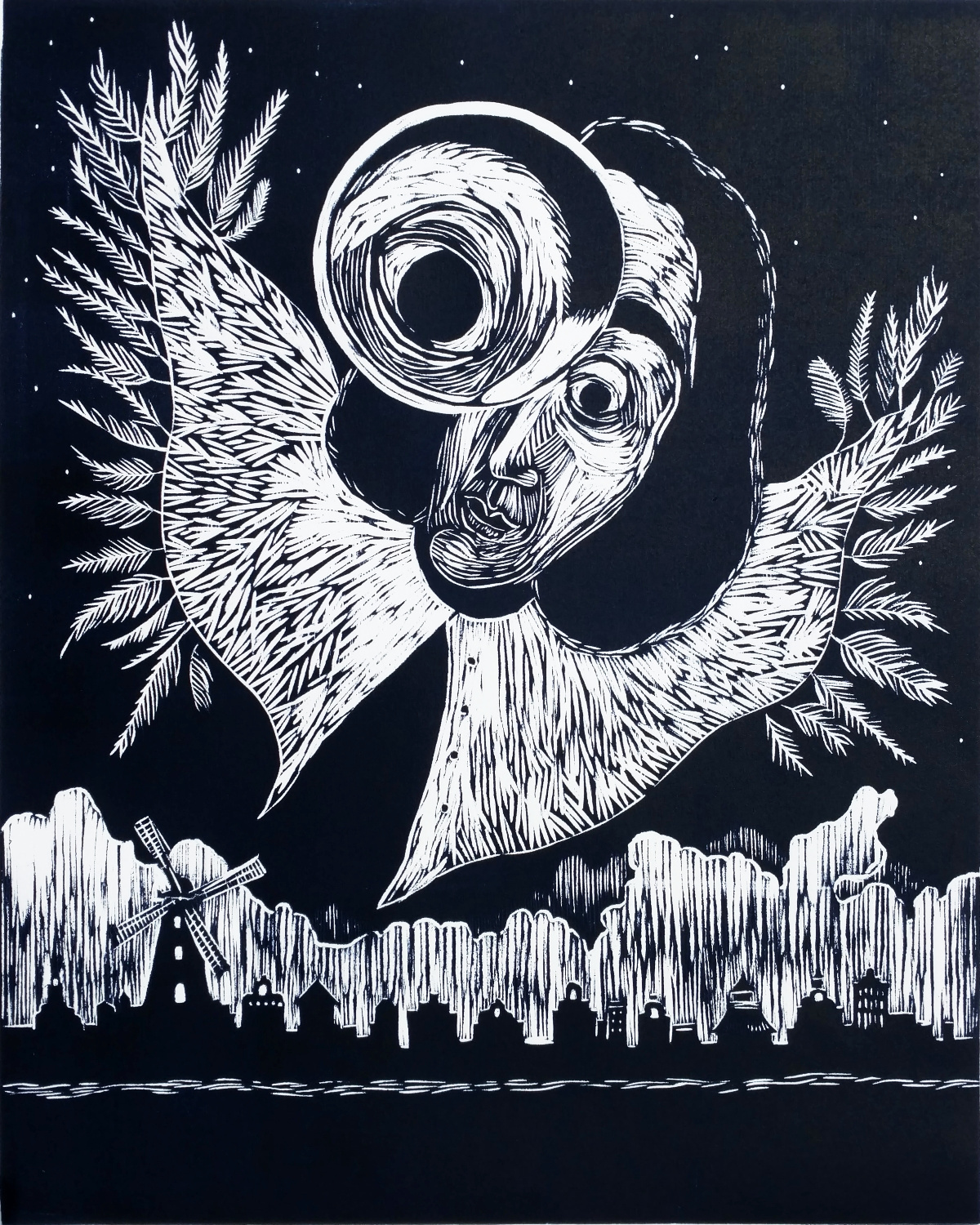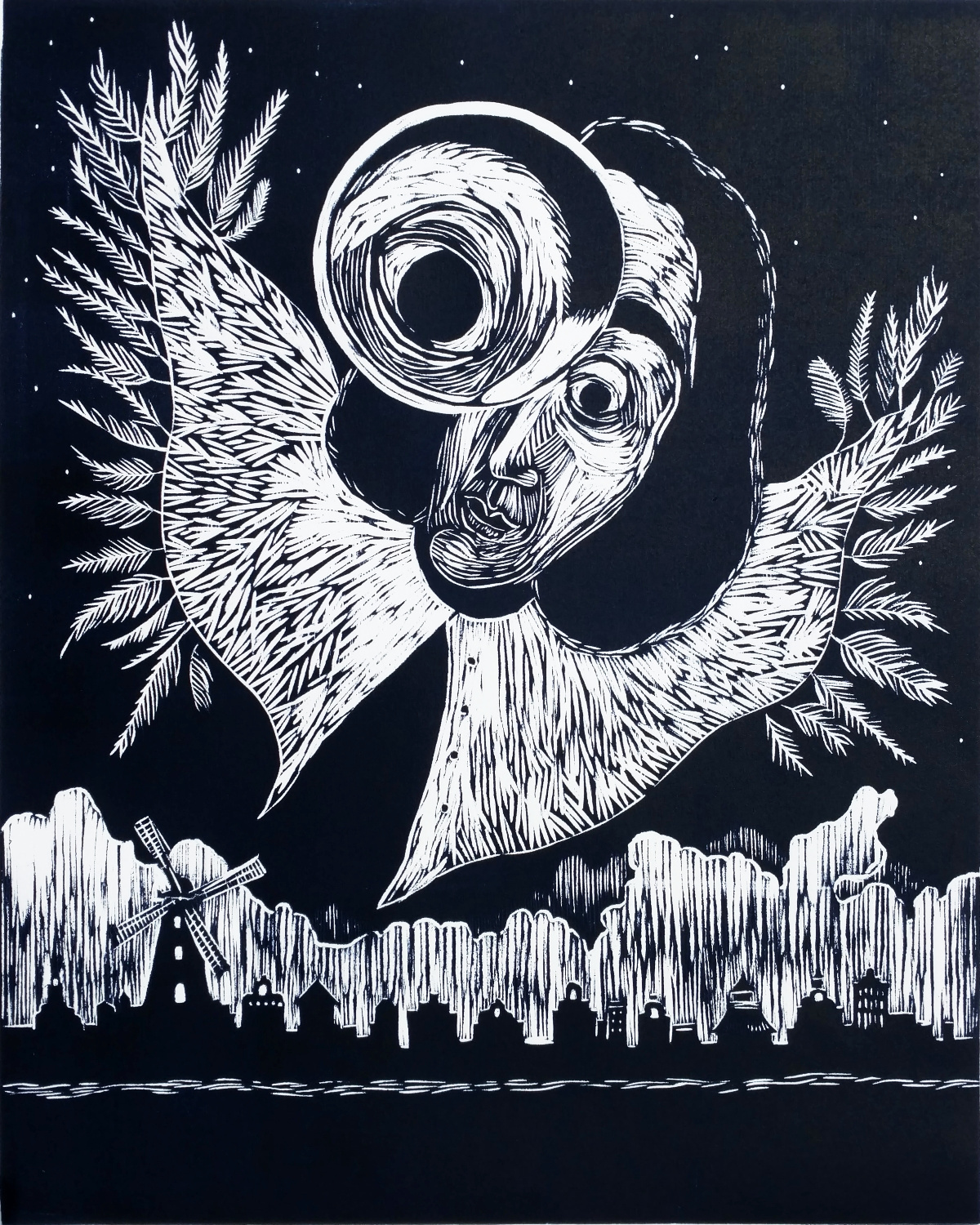 Vision of Spinoza
Vision of Spinoza : As a descendant of Marranos, Spinoza understood the tyranny of prejudice and religious fanaticism. He was born in Amsterdam, into a city surrounded by water, where the ships of the Dutch East India Company came and went.
I imagine Spinoza flying above the rooftops of Amsterdam, free from the intellectual limits that bound his community, loving the beauty and order of science and logic. In such a flat land, the sky is huge, and the light is great, reflected by water all around, like a huge lens. I like to think that Spinoza knew that eventually the world would catch up with him.
Printed by artist on Takach press, 20" x 16". Small edition, up to 25 prints. Numbered and signed by artist.