Program Certificate, Inscribed with Names
Decalogue of the Artist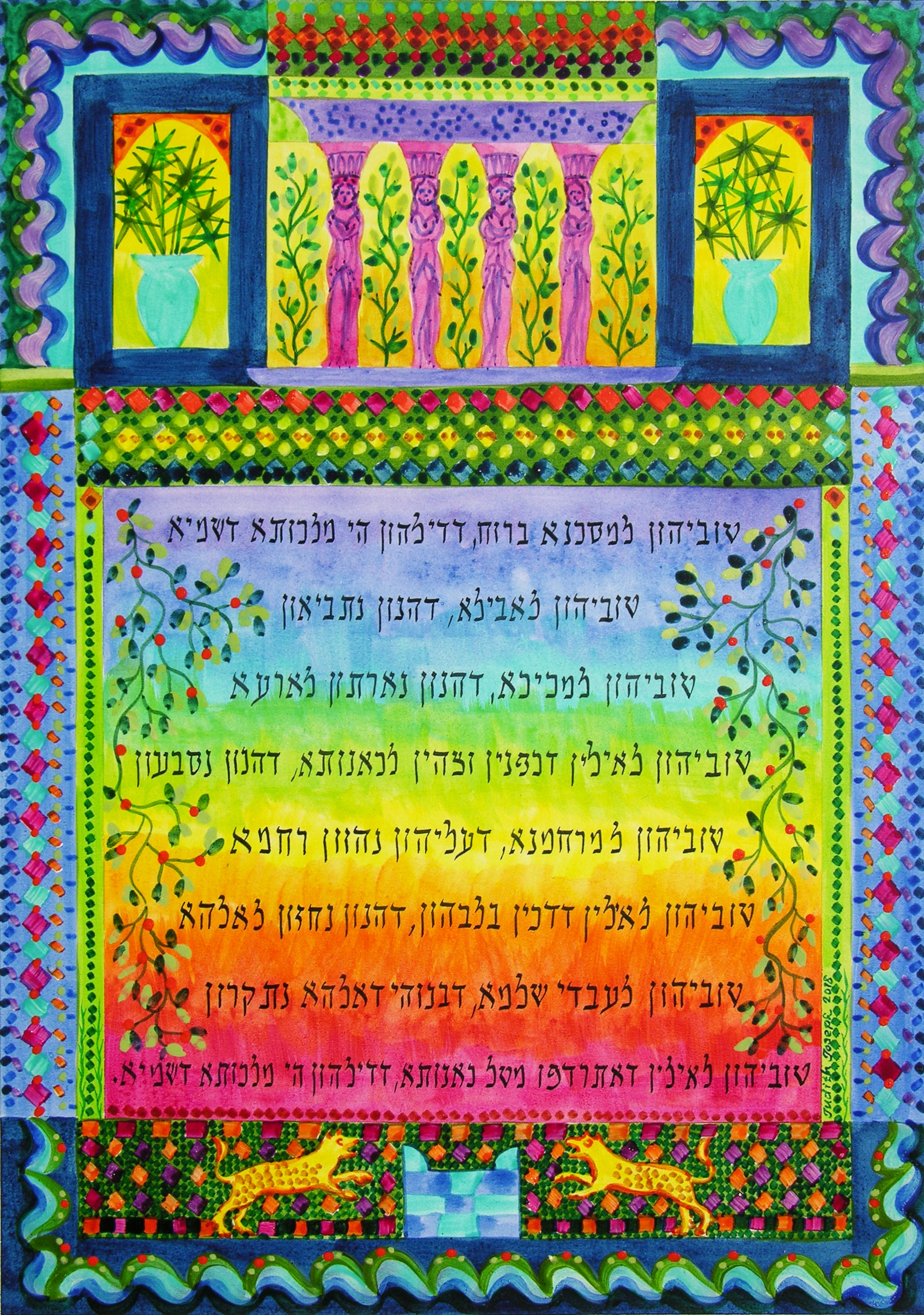 Beatitudes, 2018
Psalm 34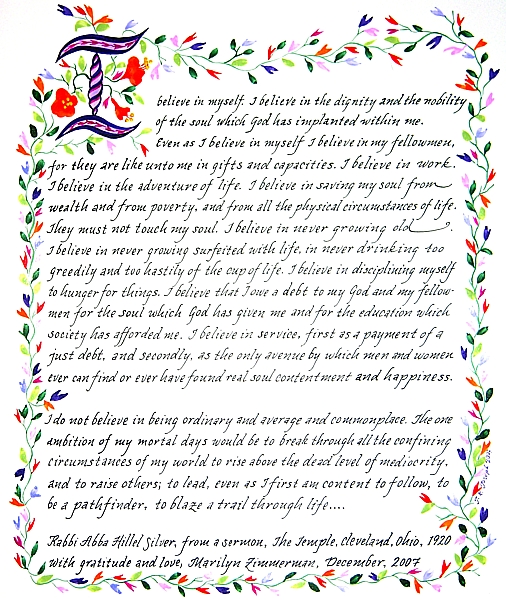 Abba Hillel Silver Sermon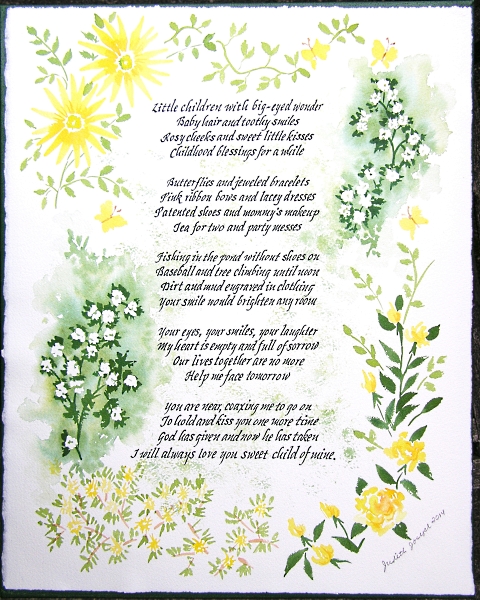 Memorial Poem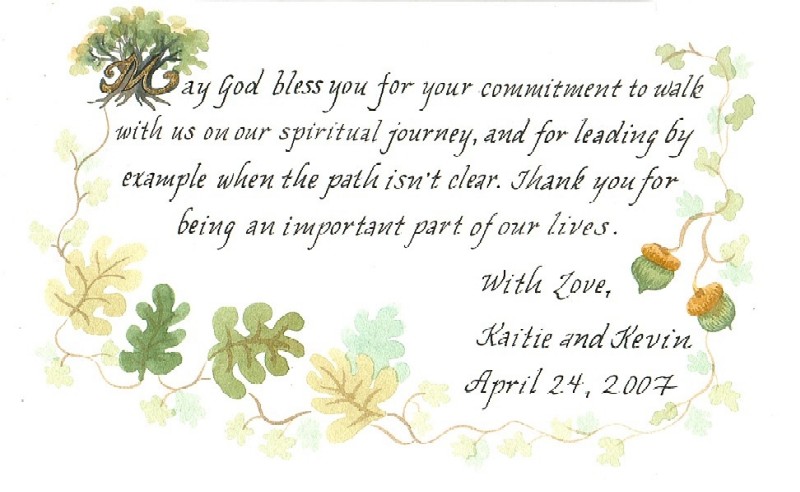 Confirmation Gift for Godfather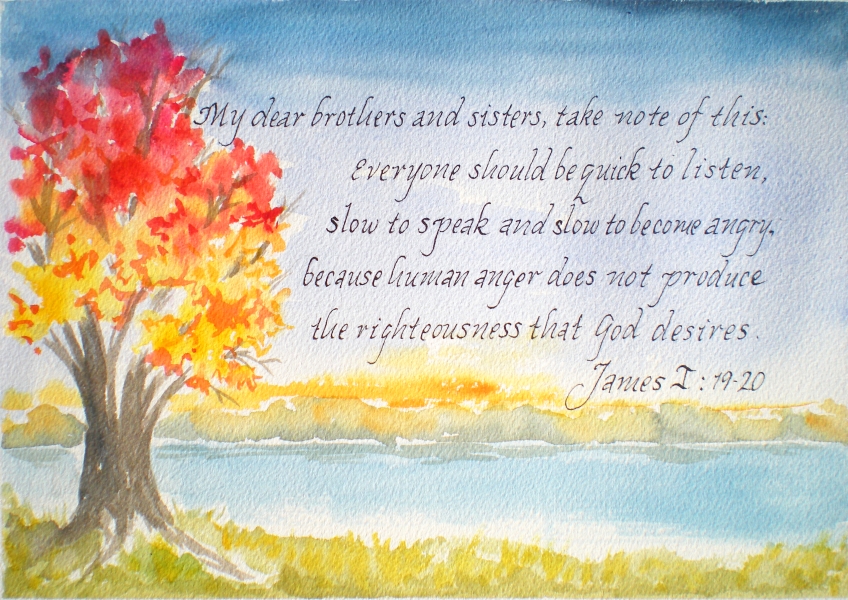 Quotation from Bible, James I: 19-20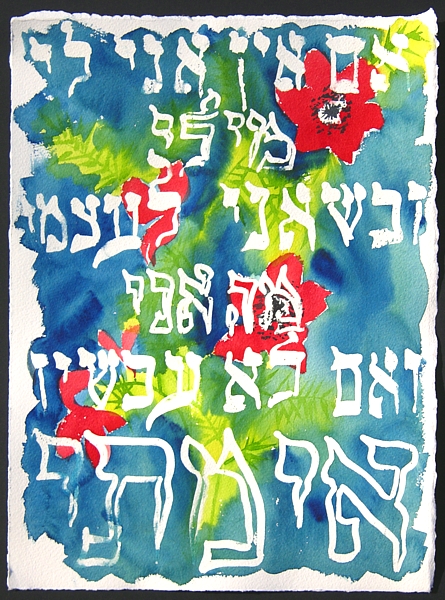 Rabbi Hillel Quote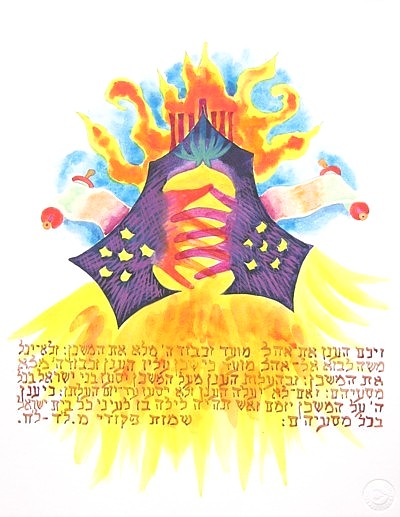 Bar Mitzvah Portion Quotation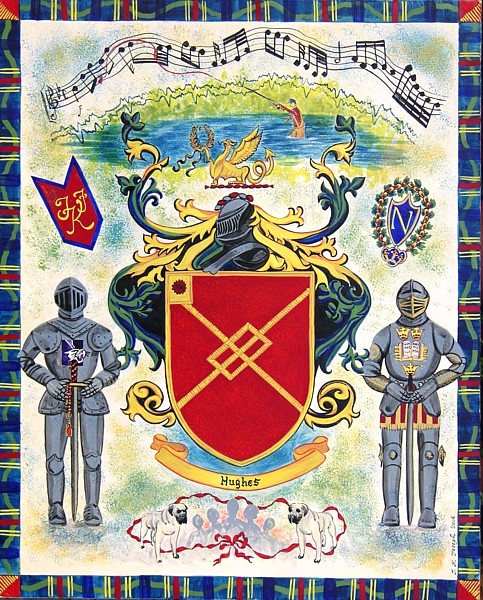 Hughes Coat of Arms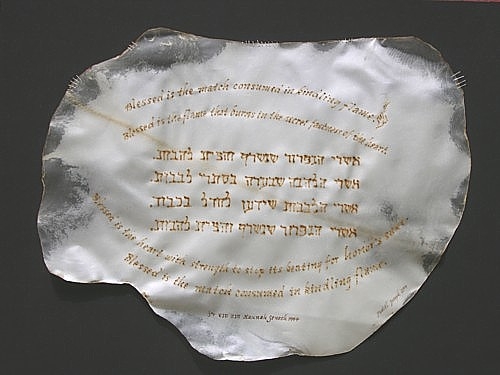 Hannah Senesh Poem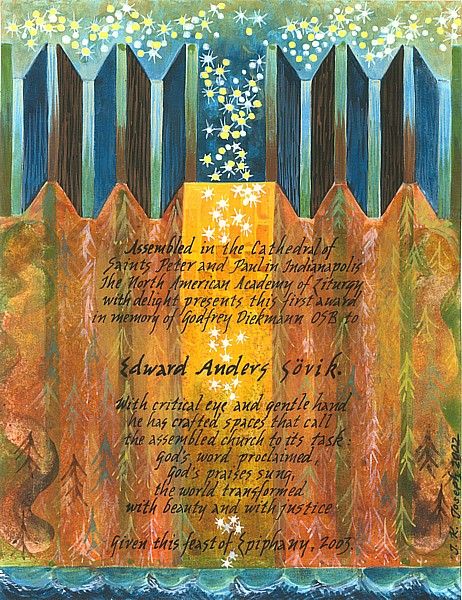 Edward Anders Sovik Award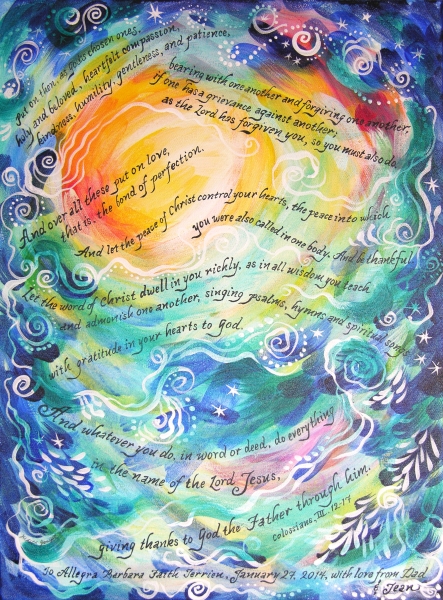 Colossians Quotation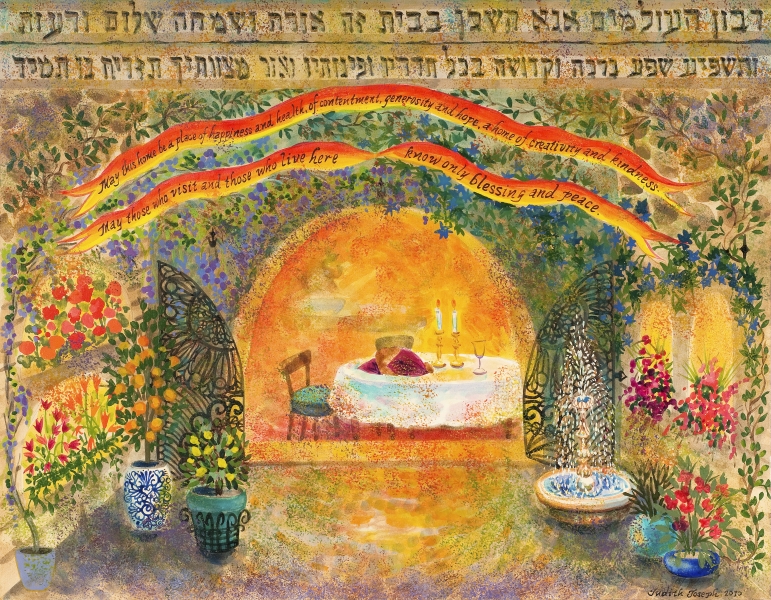 House Blessing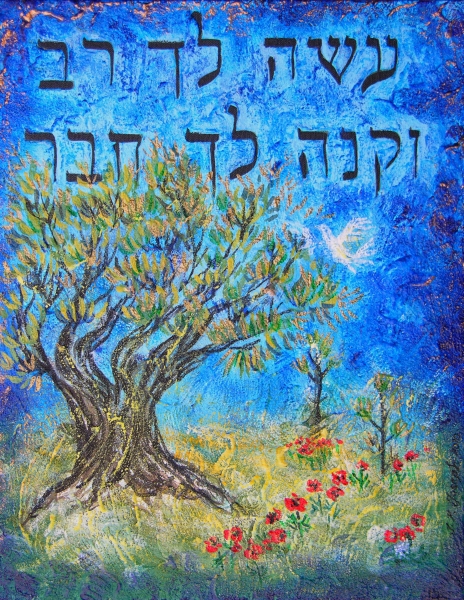 Pirke Avot Quotation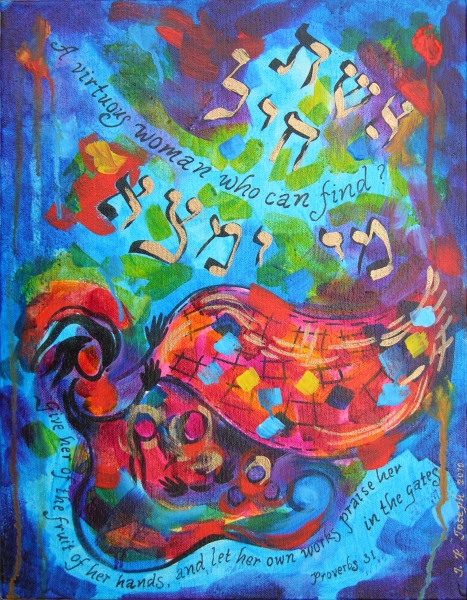 Virtuous Woman Quotation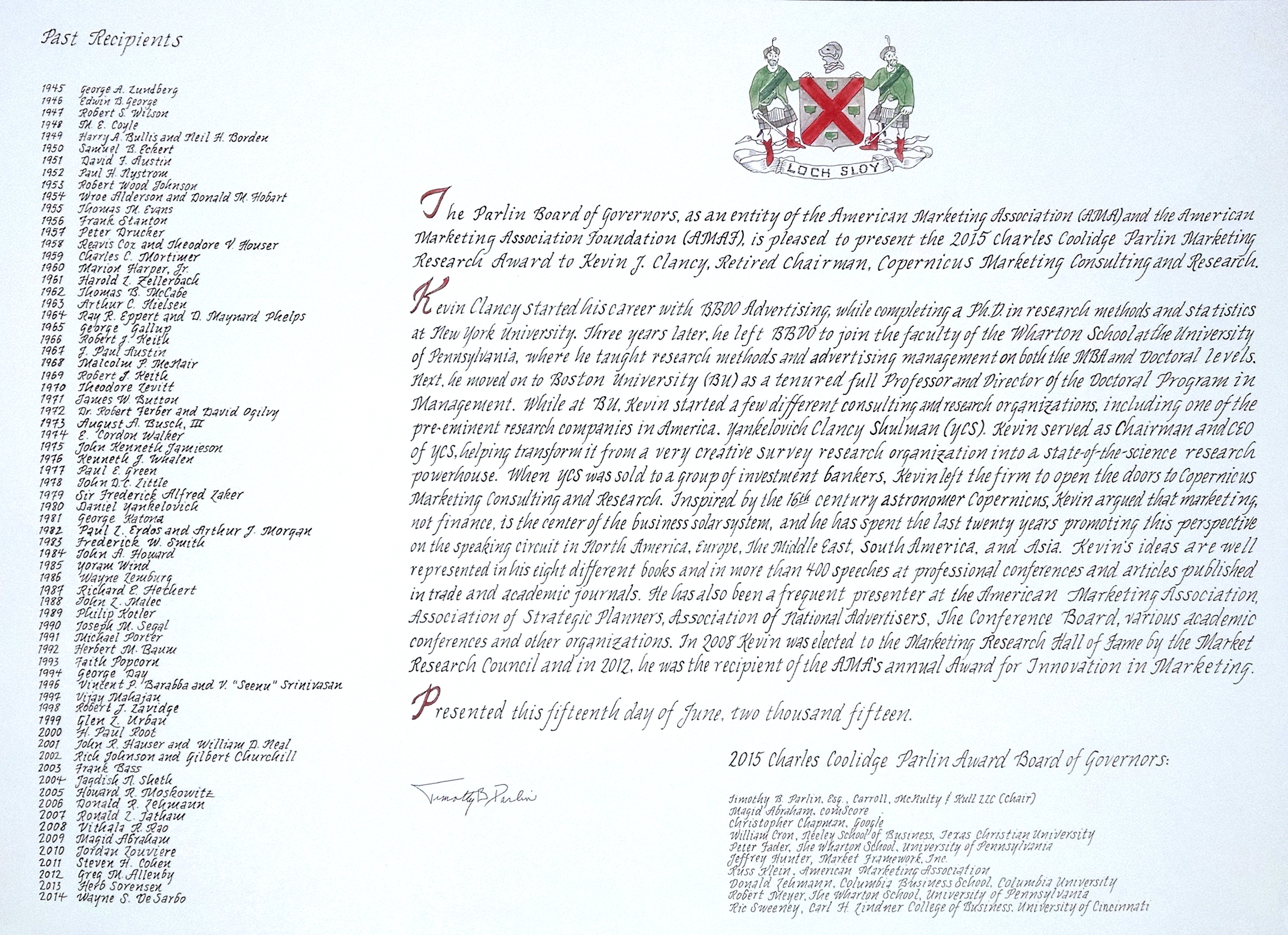 60th Anniversary Gift from Freedom Riders to Oprah Winfrey
Program Certificate, Inscribed with Names
Watercolor, 11" x 14"
Decalogue of the Artist
Watercolor, 14" x 18".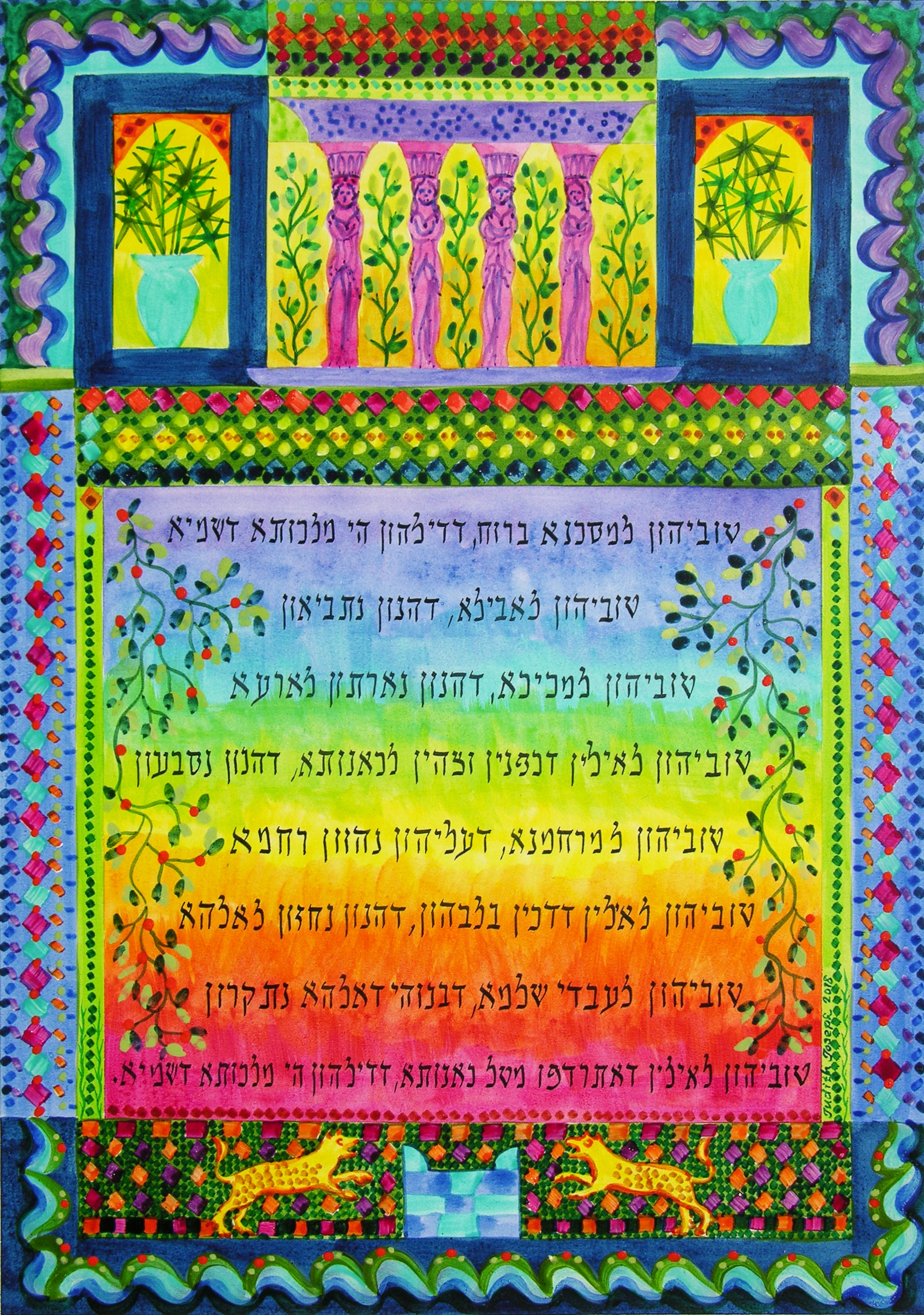 Beatitudes, 2018
Egg tempera and india ink on ragboard, 14" x 18". Commissioned by Northwestern University Religious Studies department for departing faculty member.
Psalm 34
Commissioned by Pastor Isabel Hughes. Ink and watercolor on rag paper, 16" x 20", 2017.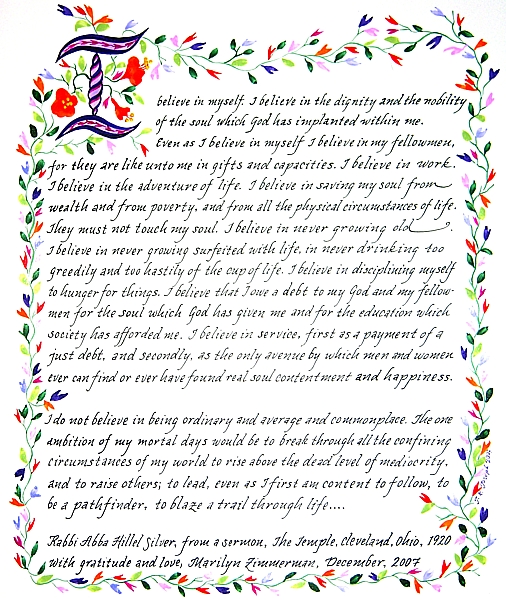 Abba Hillel Silver Sermon
India ink calligraphy; egg tempera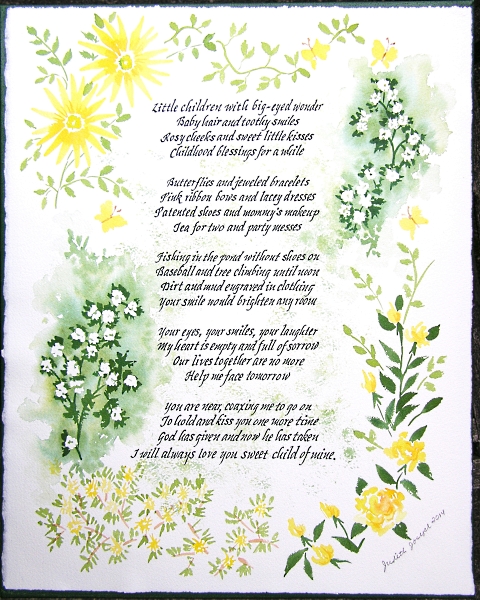 Memorial Poem
India ink and watercolor, memorial gift.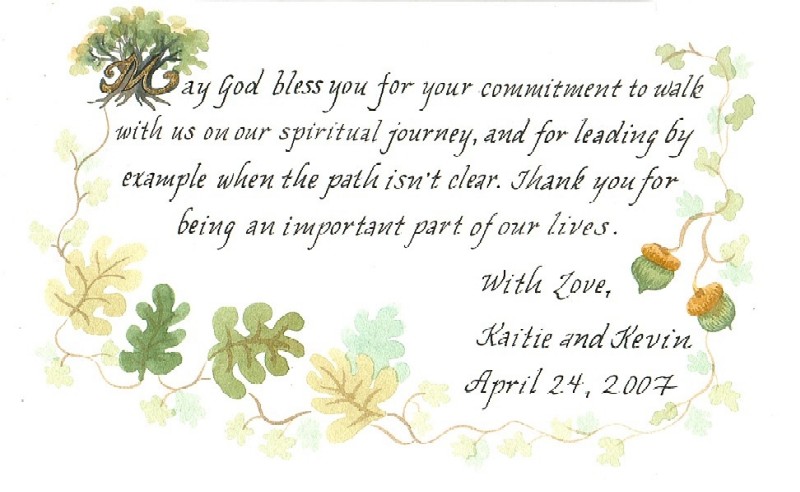 Confirmation Gift for Godfather
India ink calligraphy; watercolor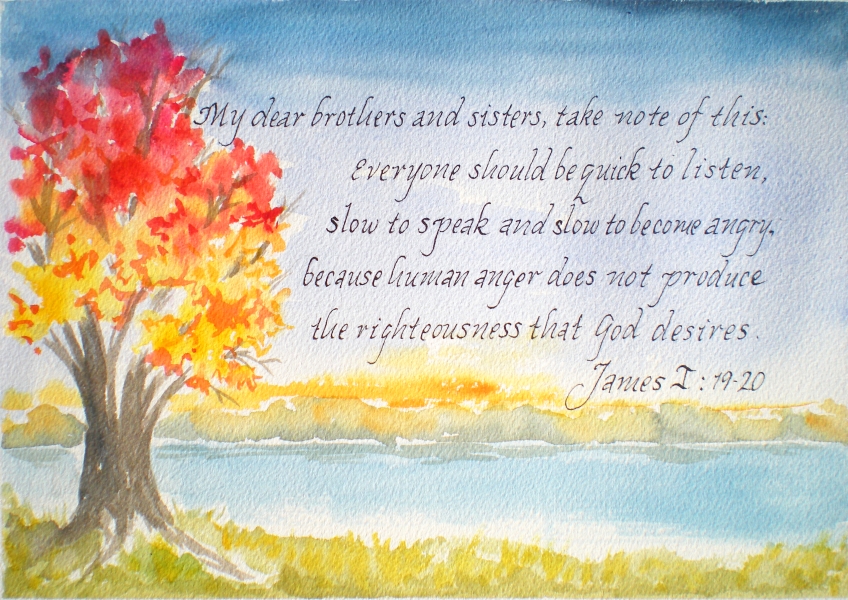 Quotation from Bible, James I: 19-20
watercolor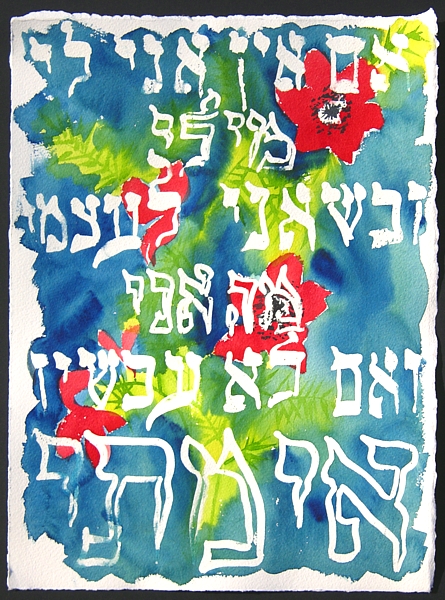 Rabbi Hillel Quote
Gift from grandmother to grandchild; watercolor, 12" x 15", 2007. Translation of Hebrew text: "If I am not for myself, who will be for me? If I am only for myself, what am I? If not now, when?"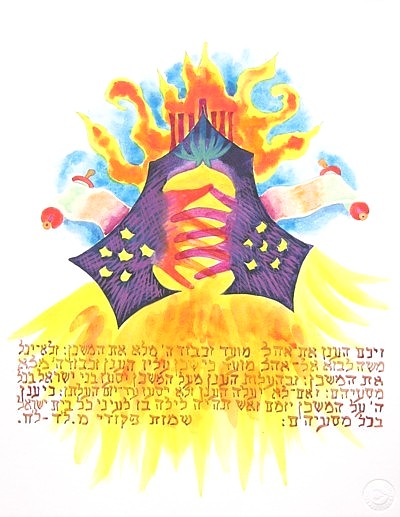 Bar Mitzvah Portion Quotation
Commissioned as gift for bar mitzvah. Egg tempera.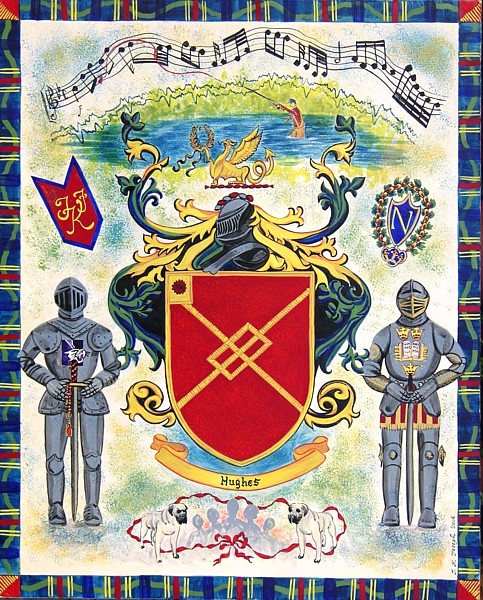 Hughes Coat of Arms
Gift for doctor; personalized heraldry. Egg tempera.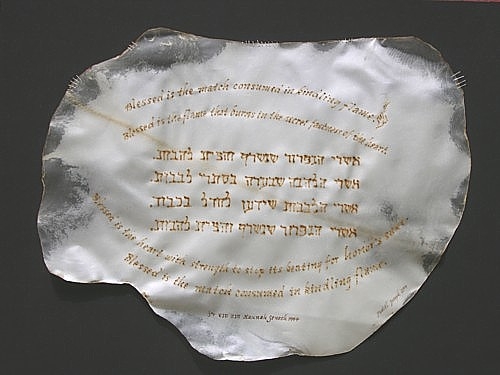 Hannah Senesh Poem
Pyrography on natural parchment. Gift for philanthropist.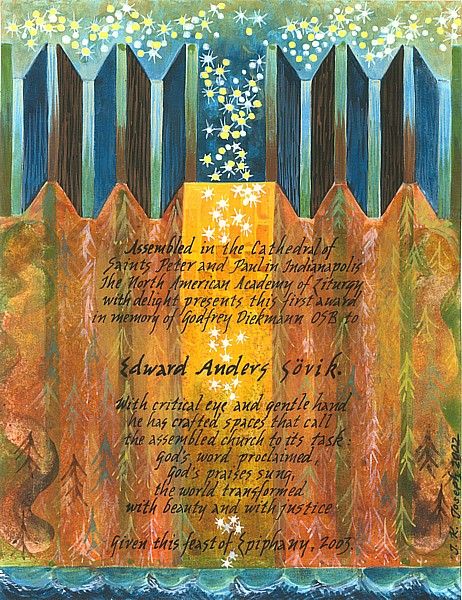 Edward Anders Sovik Award
Award commissioned by North American Academy of Liturgy for Edward Anders Sovik, architect. Egg tempera.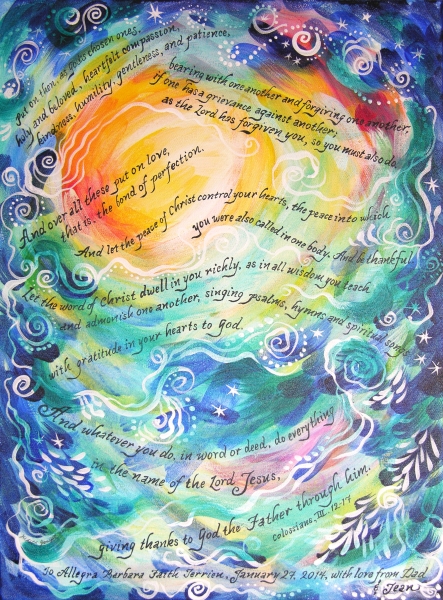 Colossians Quotation
Commissioned by father as gift to daughter, graduation gift. Acrylic on canvas.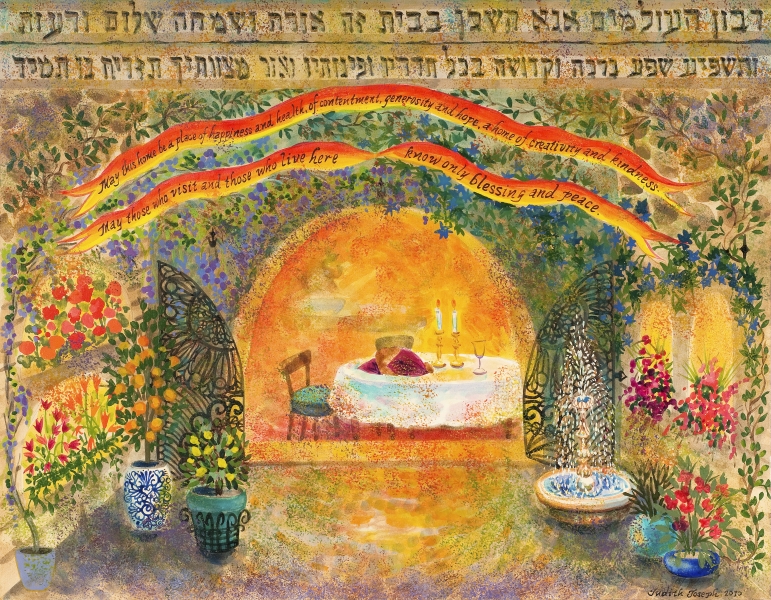 House Blessing
Egg Tempera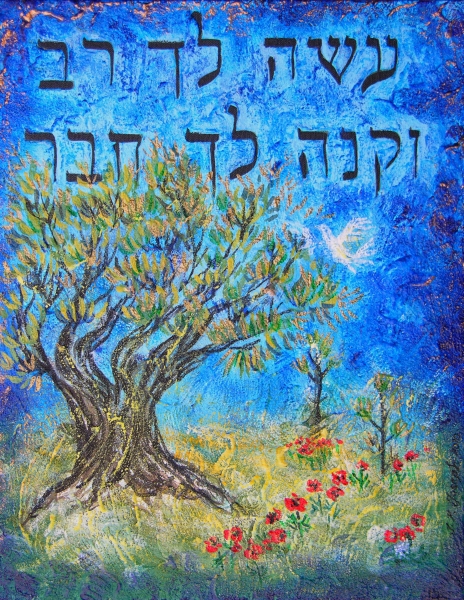 Pirke Avot Quotation
Commissioned by Congregation Hakafa as gift for retiring teacher, acrylic on canvas.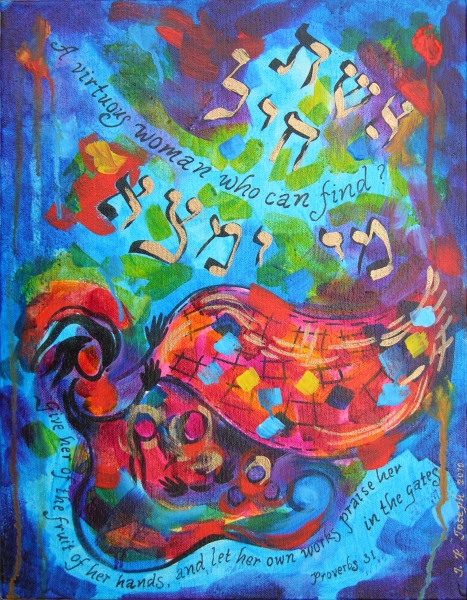 Virtuous Woman Quotation
Commissioned by Jewish Women's Foundation as retirement gift for director. Acrylic on canvas.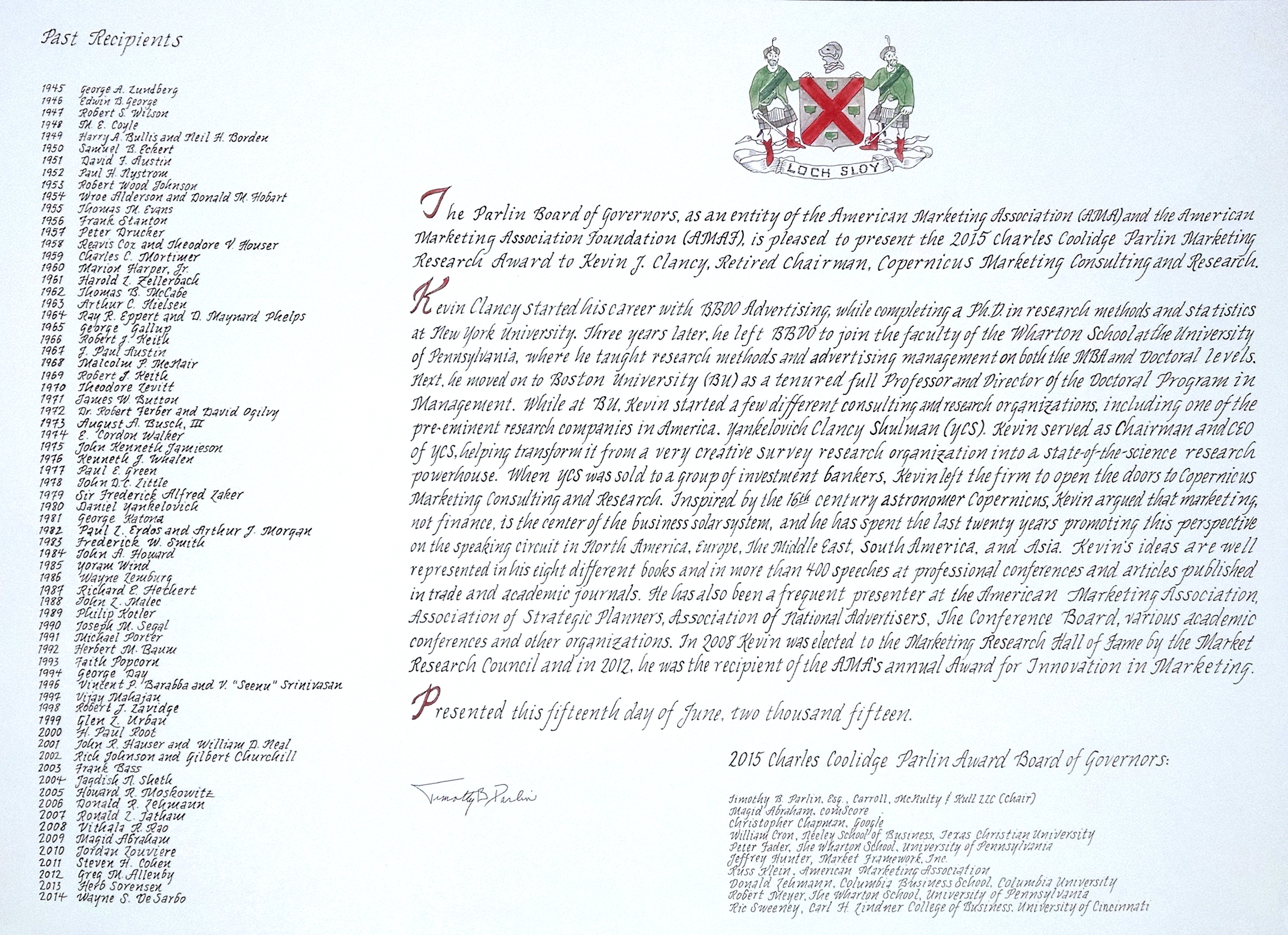 60th Anniversary Gift from Freedom Riders to Oprah Winfrey
Presented by Freedom Riders to Oprah Winfrey at taping of commemorative show. Egg tempera.
1
2
3
4
5
6
7
8
9
10
11
12
13
14
15
16
17
18
19
20
·
·
·
·
·
·
·
·
·
·
·
·
·
·
·
·
·
·
·
·