Hillel- Milwaukee Donor Painting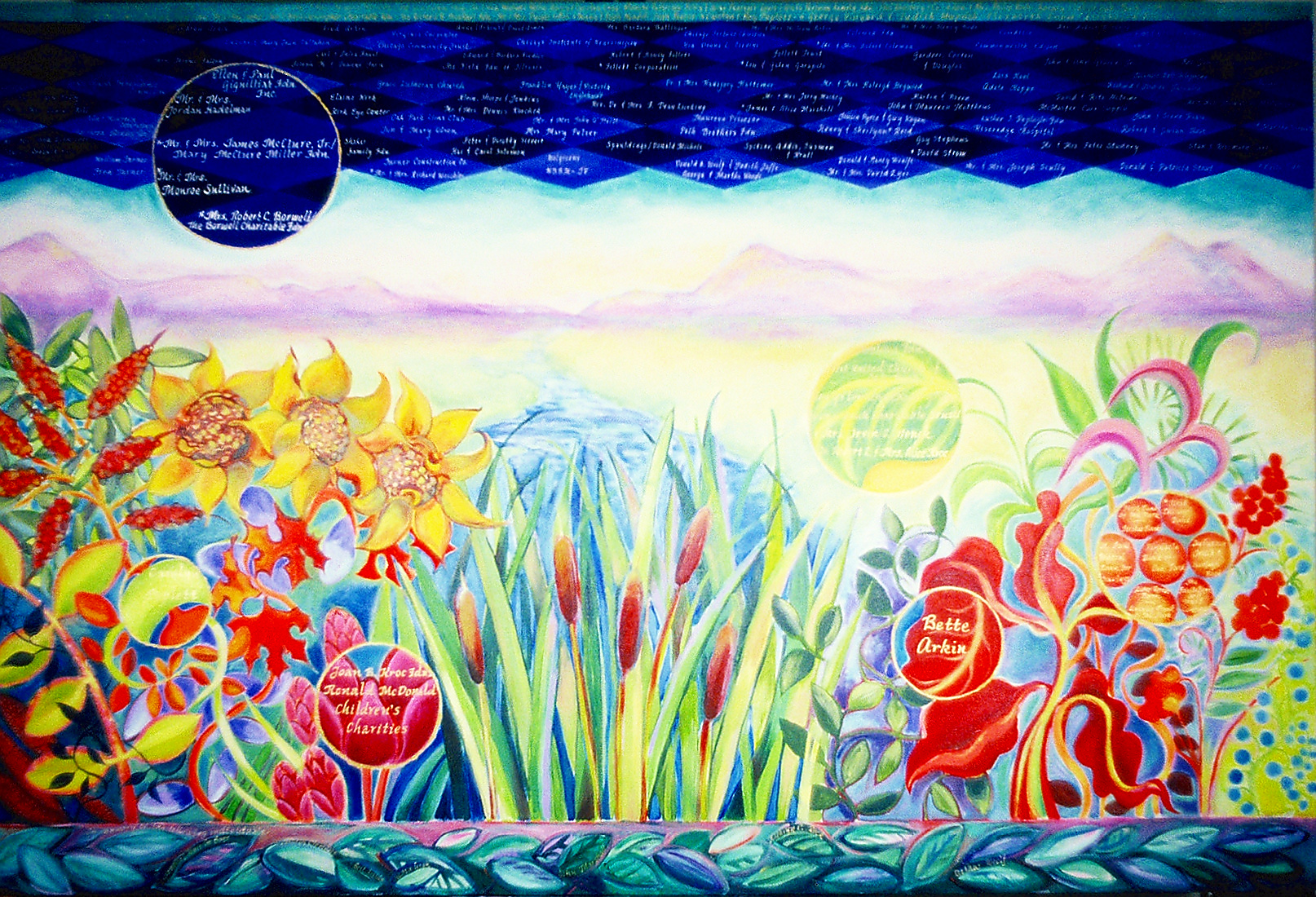 Donor Painting for Family Service of Oak Park/ River Forest
Sparks of Light, Lobby Painting for KAM Isaiah-Israel, Chicago
Commission for Laura Kaufman, Retiring Exec. Director of Jewish Women's Foundation
Pirke Avot Quotation
Edward Anders Sovik Award
Hillel- Milwaukee Donor Painting
Acrylic on canvas, 48" x 36". Translation of Hebrew text: "If I am not for myself, who will be for me? If I am only for myself, what am I? If not now, when?" (Rabbi HIllel) Names of donors are inscribed within landscape.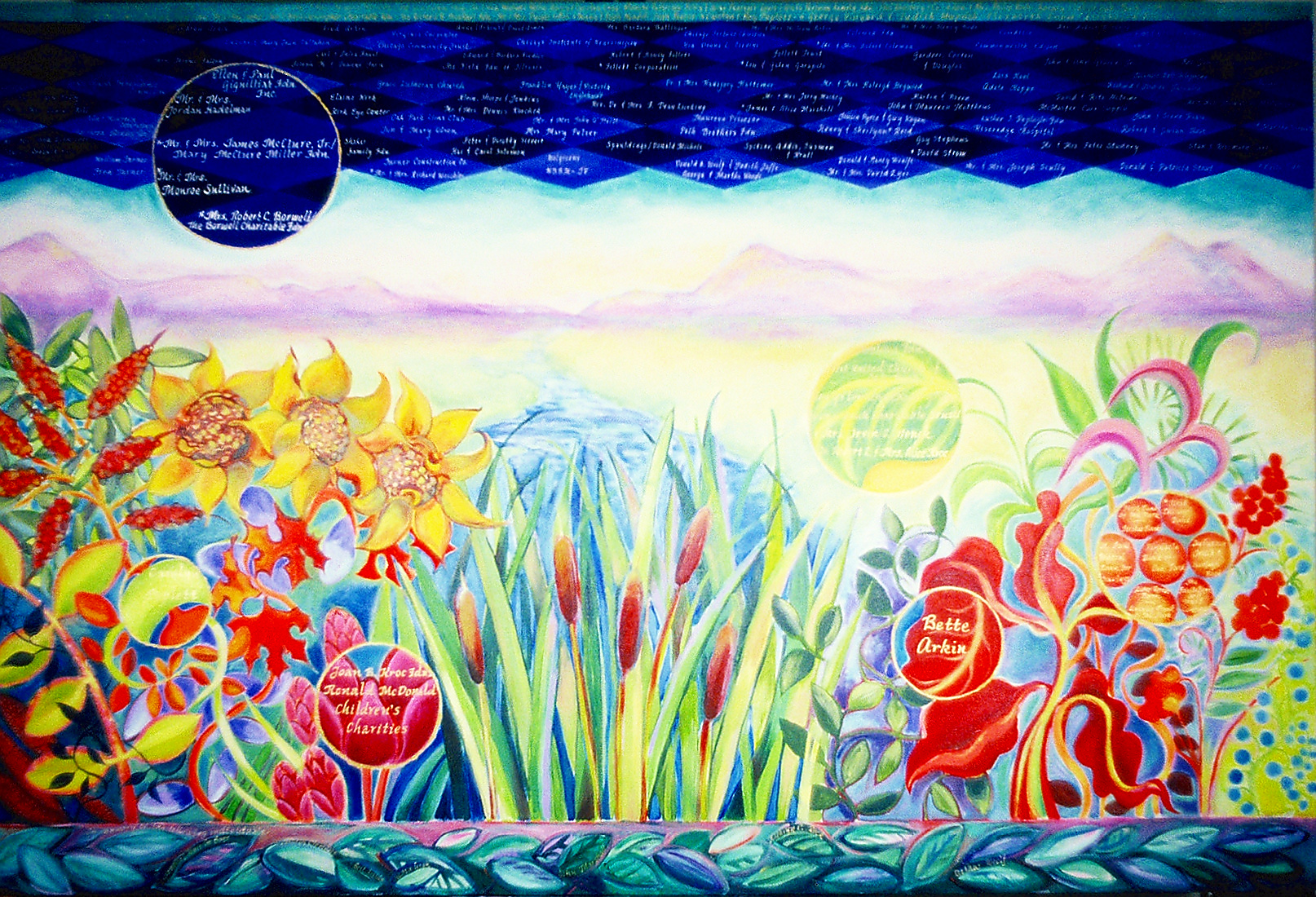 Donor Painting for Family Service of Oak Park/ River Forest
Acrylic on canvas, 84" x 60", 1997. Donors' names are inscribed on foliage and in sky.
Sparks of Light, Lobby Painting for KAM Isaiah-Israel, Chicago
Artist-In-Residence, KAM Isaiah-Israel, 2018Acrylic on canvas, 48" x 36", 2018. Commissioned painting for synagogue lobby, created in artist residency in collaboration with religious school students, K-10, who executed art on brass disks. .
Commission for Laura Kaufman, Retiring Exec. Director of Jewish Women's Foundation
Acrylic on canvas, 20" x 16". Text is Proverbs 31: "A virtuous woman, who can find? …Give her of the fruit of her hands, and let her own works praise her in the gates".
Pirke Avot Quotation
20" x 16", acrylic, 2010. Commissioned by Congregation Hakafa, Glencoe, Illinois, for a married couple who were retiring after years of religious school teaching. Quotation translation: "Get yourself a teacher, and obtain for yourself a friend."
Edward Anders Sovik Award
18" x 14", egg tempera on ragboard. Award commissioned by North American Academy of Liturgy for Edward Anders Sovik, architect. The imagery was inspired by his designs and color palette.