Hawaiian Family Tree
Hawaiian Family Tree (detail)
Family Tree/ Baby-Naming Certificate, 2015
Trellis Family Tree, 2006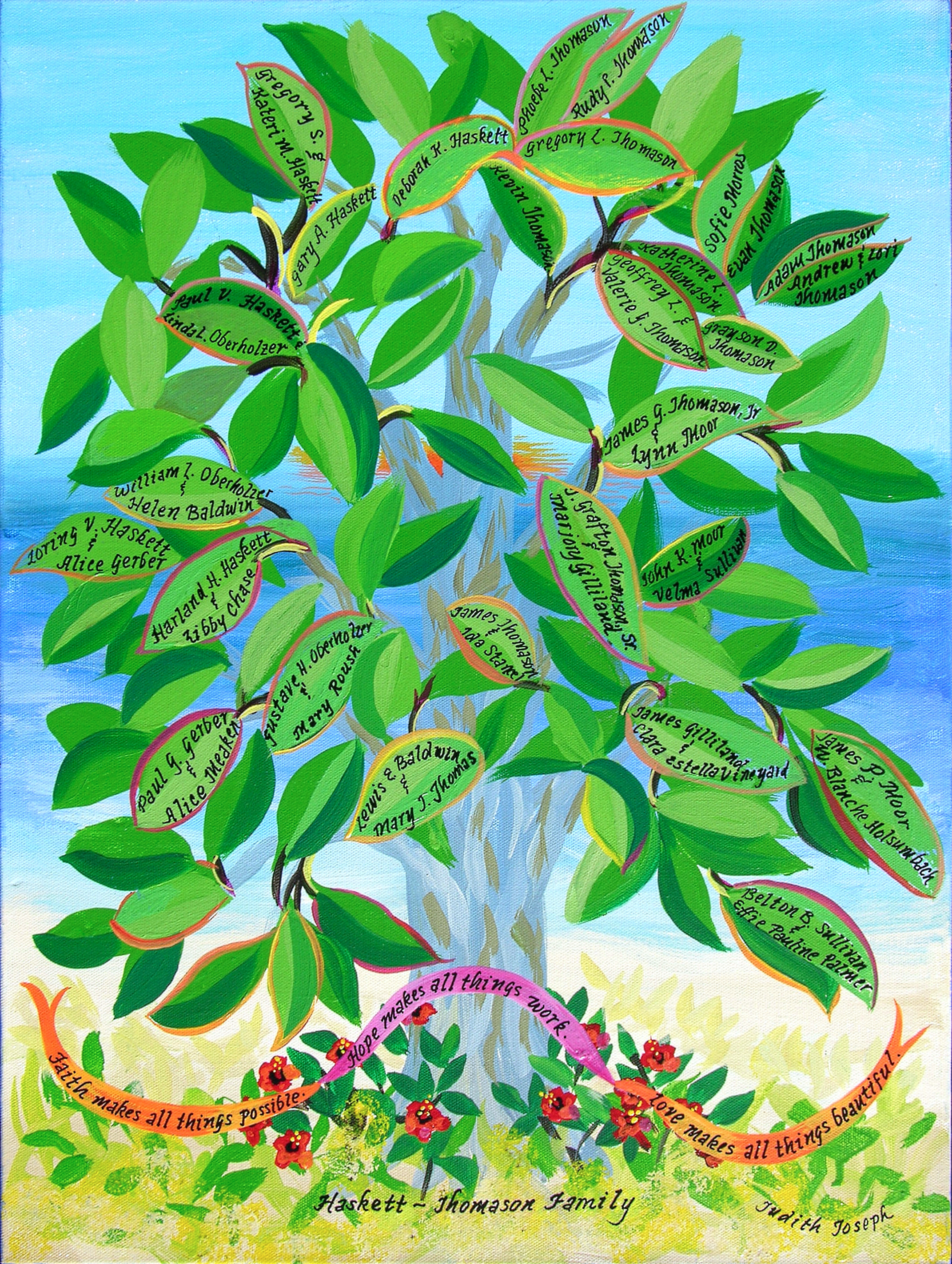 Haskett- Thomason Family Tree
Hawaiian Family Tree
Oil on canvas, 24" x 30", 2004.
Hawaiian Family Tree (detail)
Family Tree/ Baby-Naming Certificate, 2015
Egg tempera and ink on archival rag paper, 12" x 15".
Trellis Family Tree, 2006
Watercolor and ricepaper collage on archival rag watercolor paper, 22" x 28". Additional leaves with names inscribed and added 2007 and 2010.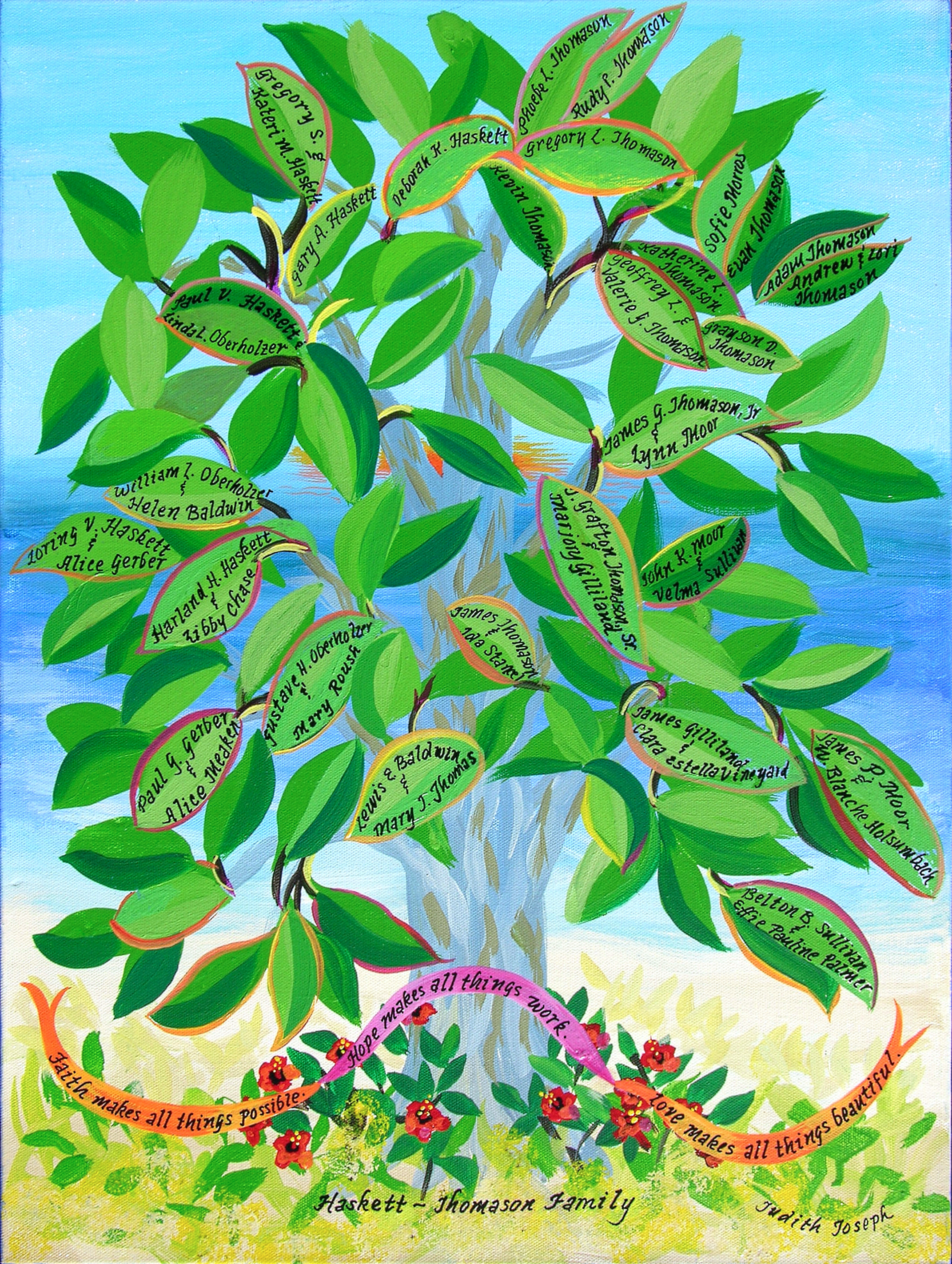 Haskett- Thomason Family Tree
Acrylic on canvas, 18" x 24", Naples, Florida collecfion.