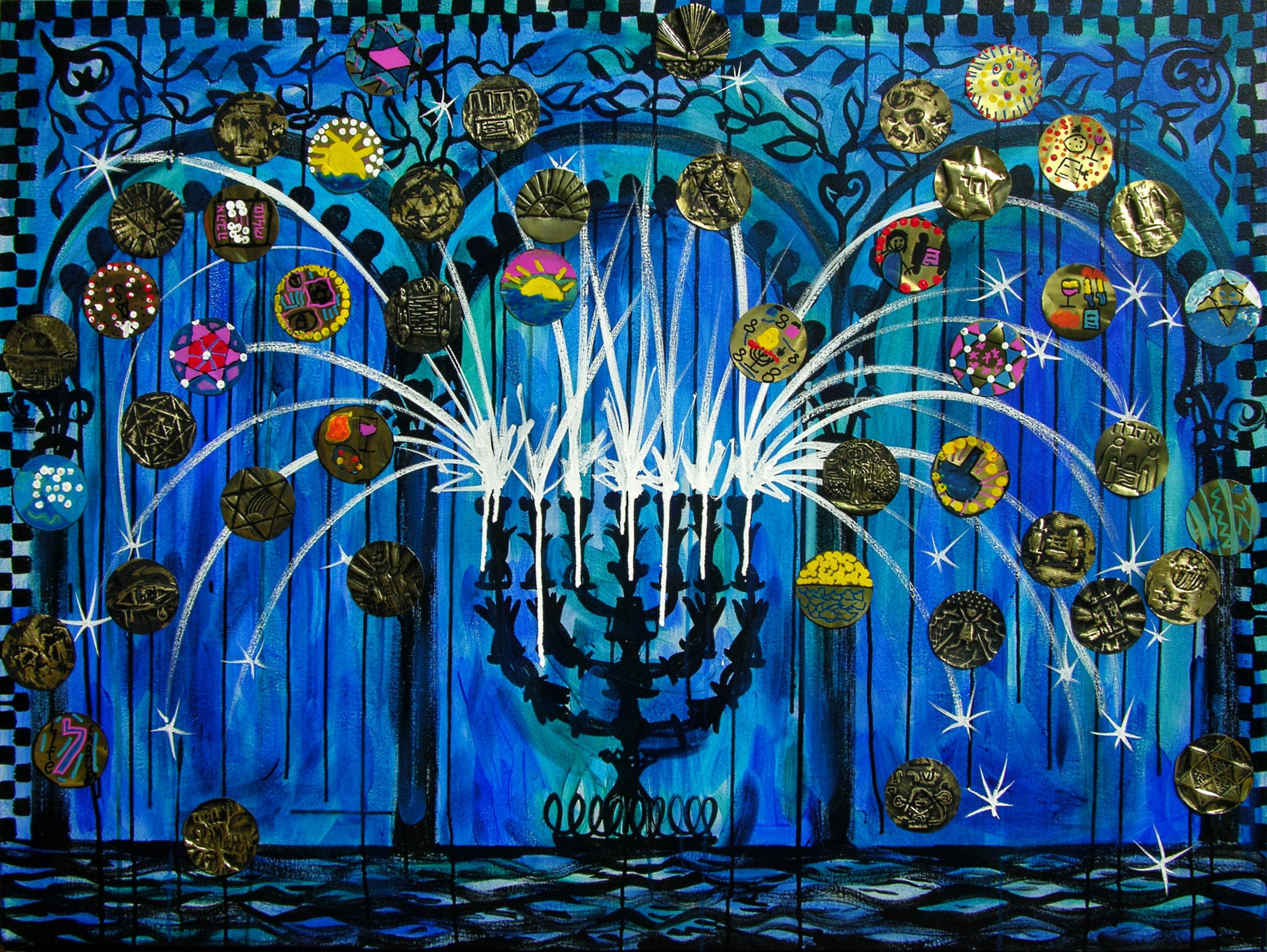 Artist-In-Residence, KAM Isaiah-Israel, 2018
Transcendance of Loss (Tagasode Byobu)
Hillel- Milwaukee Donor Painting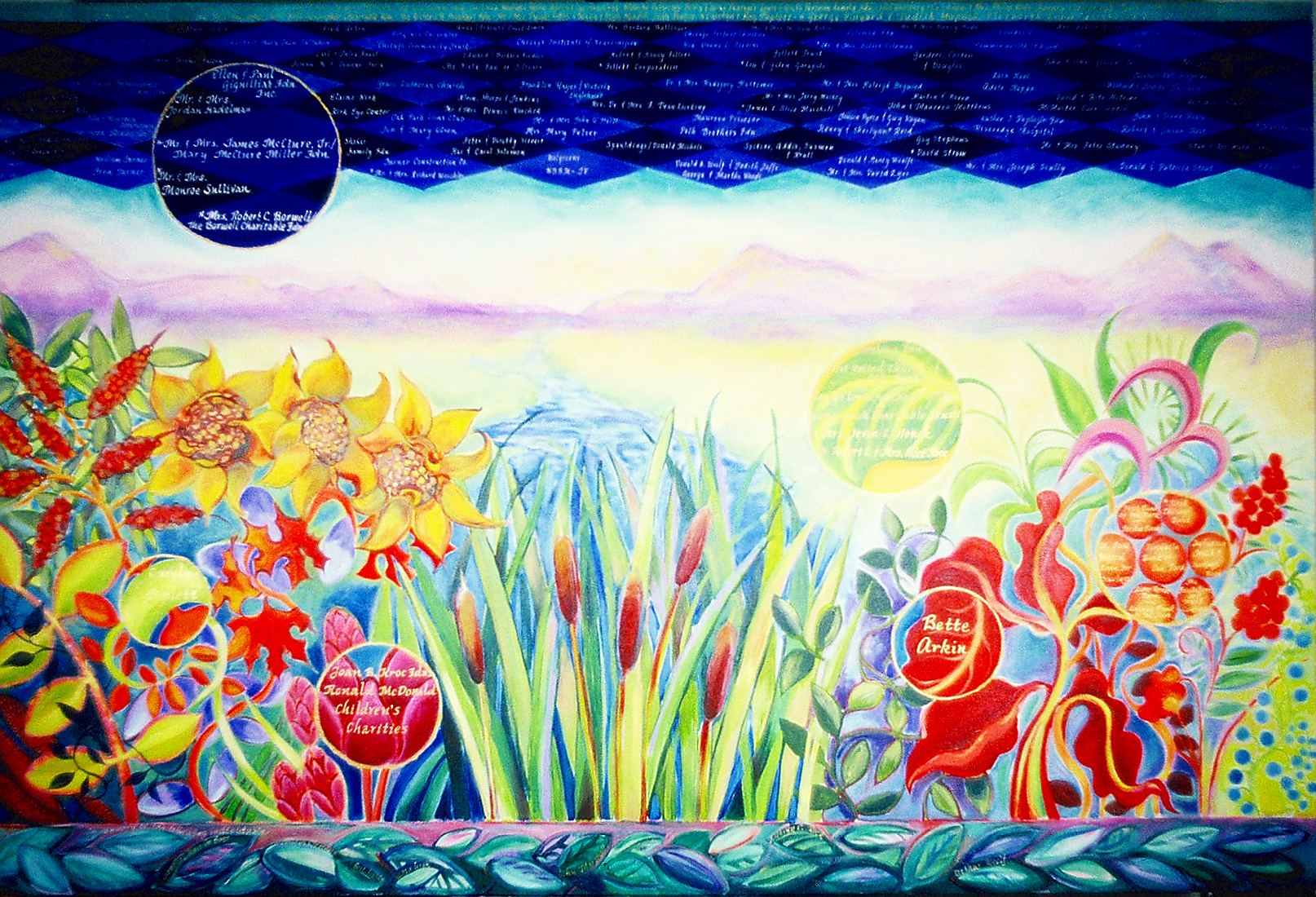 Donor Painting for Family Service of Oak Park/ River Forest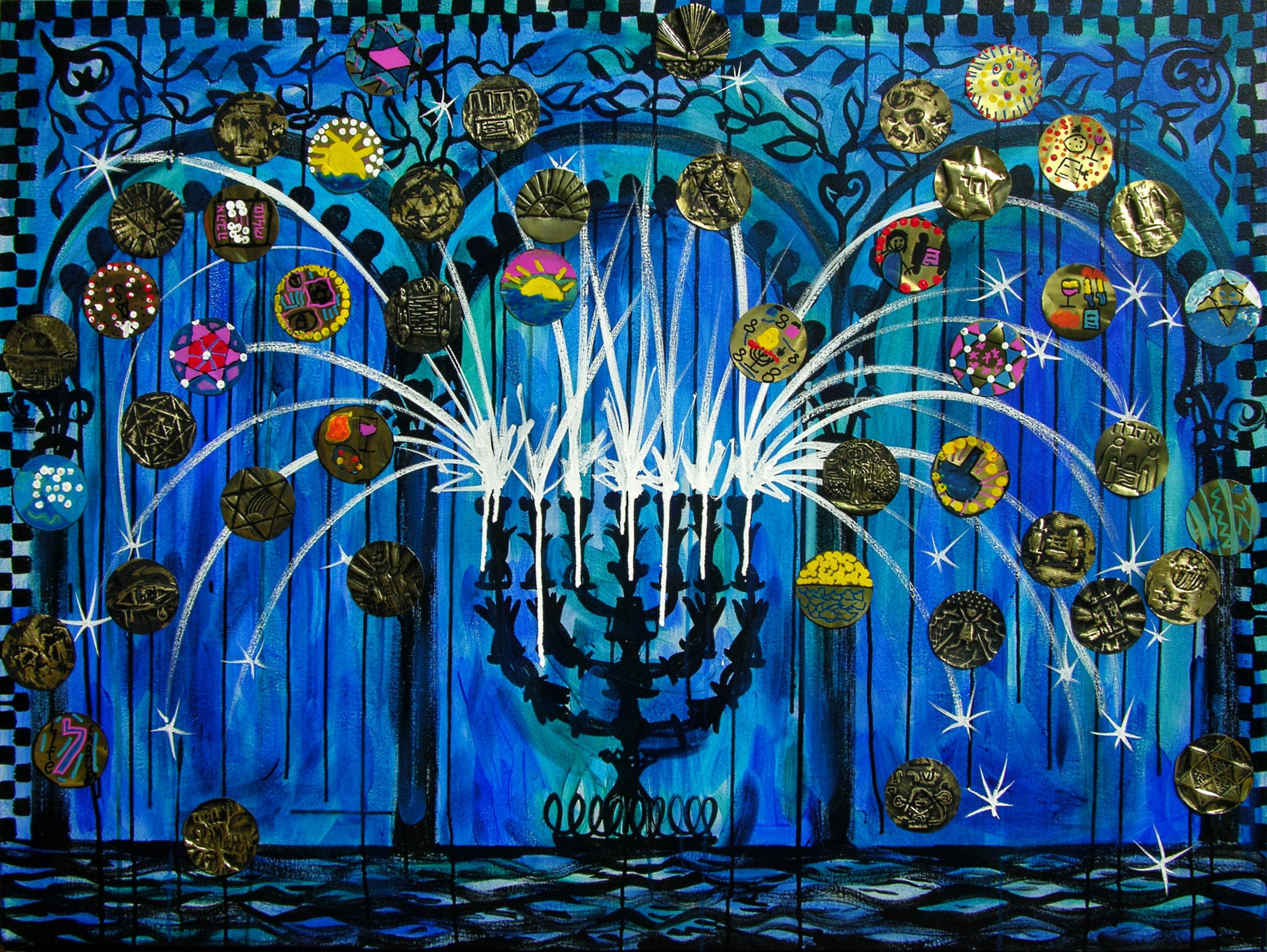 Artist-In-Residence, KAM Isaiah-Israel, 2018
Commissioned painting for synagogue lobby, created in artist residency in collaboration with religious school students, K-10, who executed art on brass disks. Acrylic on canvas, 48" x 36".
Transcendance of Loss (Tagasode Byobu)
Acrylic on canvas, 36" x 4o", 2016. Performance art, painted live during a Northwestern University Master's Thesis performance by soprano Chelsea Betz. Her elegaic program was dedicated to her mother, who she had lost to cancer.
Hillel- Milwaukee Donor Painting
Acrylic on canvas, 48" x 36". Translation of Hebrew text: "If I am not for myself, who will be for me? If I am only for myself, what am I? If not now, when?" (Rabbi HIllel)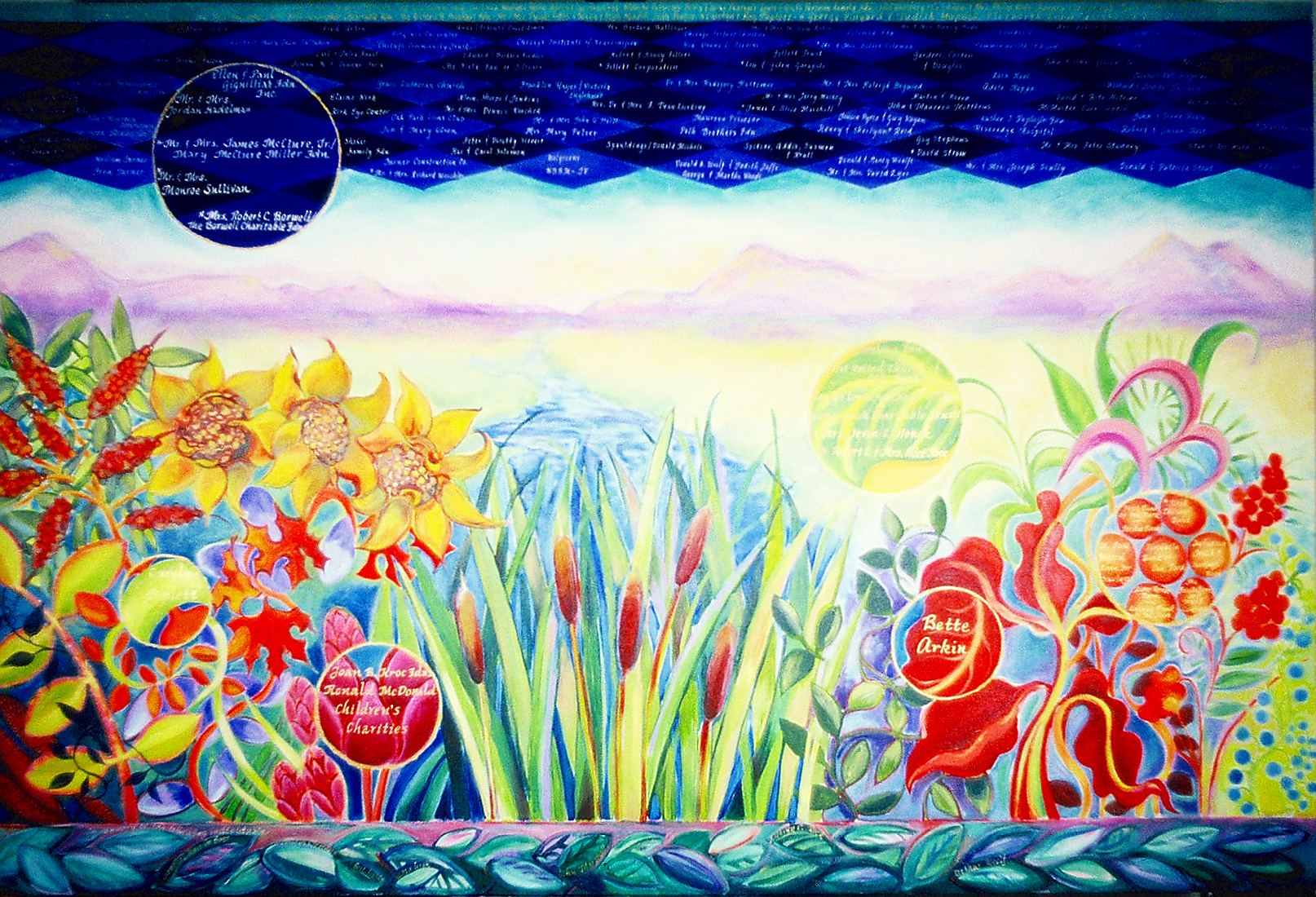 Donor Painting for Family Service of Oak Park/ River Forest
Acrylic on canvas, 84" x 60", 1997.